An easy and effective way to develop managed print services with your customers and prospects
In-Map Print is a ground breaking software, showing detailed printer asset information on the end-users own interactive floor plan.
They say "A picture paints a thousand words!"
A graphical display of the printer environment for any company is the easiest and most informative way for you to provide an overview.
Identify assets and departments directly on the floor plan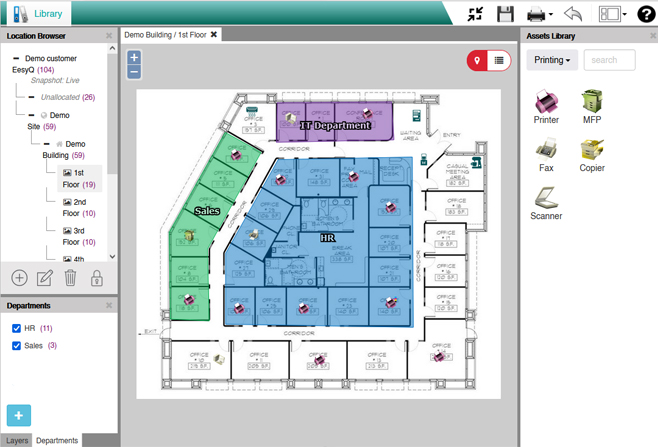 Easily drag and drop devices on a specific location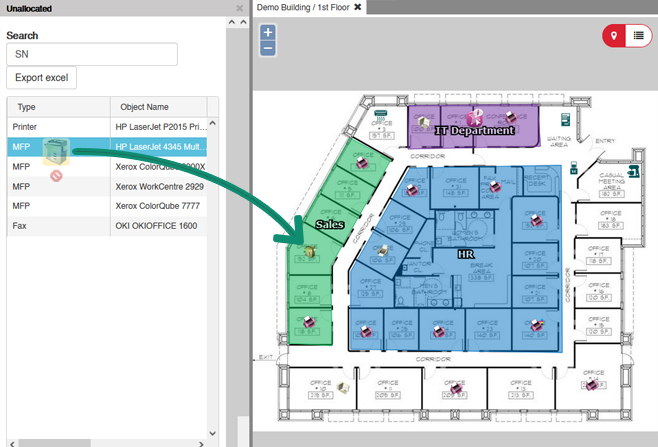 In-Map helps in the pre-sales cycle, whether with Maps or without it (including indirect costs and automatic billing reports)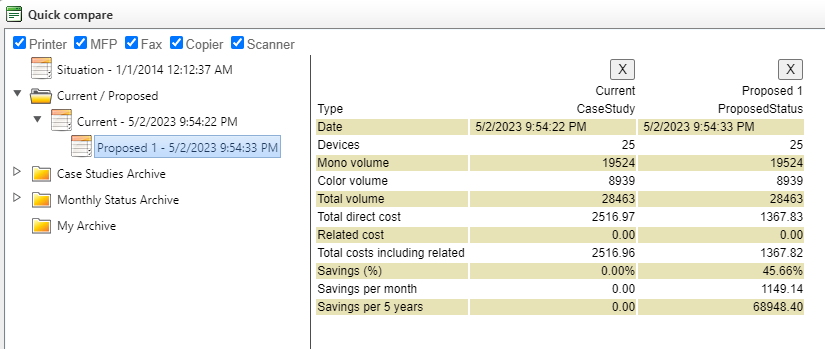 We'll demonstrate how our interactive floor plans can help you create an accurate and comprehensive mapping situation for your customers.

An iPad application is also available to collect the data at your client site faster then ever and without an internet connection active all the time.
Place your assets on the map in an offline environment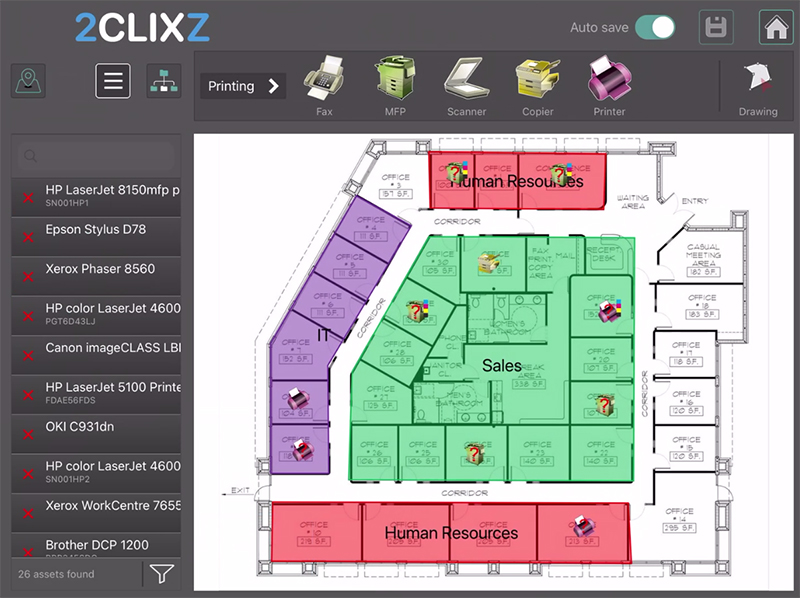 Use a Bluetooth Bar Code Scanner linked to your iPad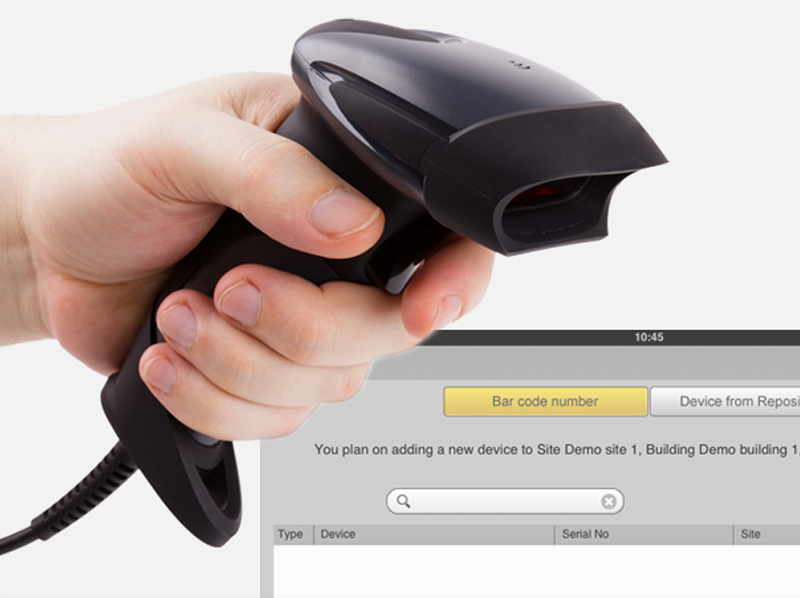 Draw department boundaries on the floor plan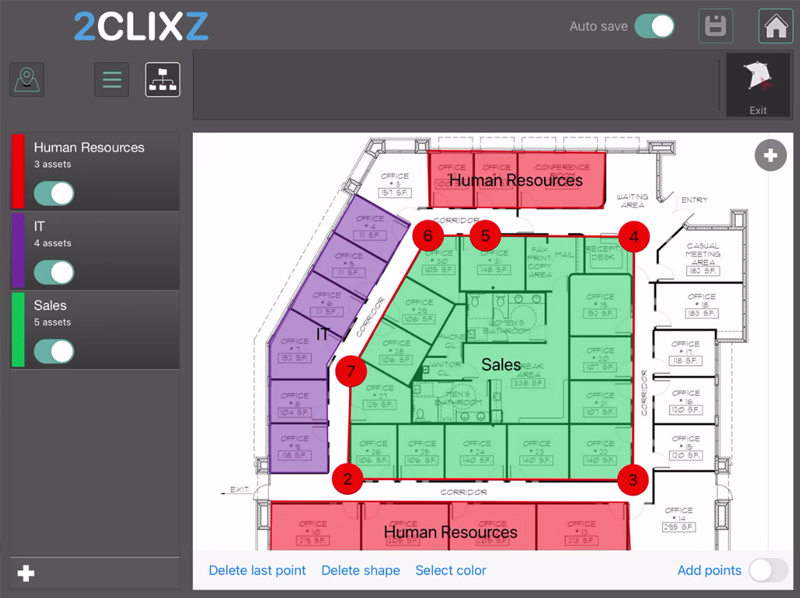 Display detailed information about assets