homeslide-1
Intelligent Systems
Network Partners
Partner with the Industry Leader
in print management services
Foundation for future business security and profitability
slide2-homedonker2
ISN Partners provides
a sustainable suite of
that can support
every situation
Partner with an Industry Leader
Intelligent Systems Network (ISN) Partners provides digitalization and workflow software through local Resellers who know their market and customer problems.
We enable service providers, dealers, resellers and distributors in several industries to:
increase productivity with automated internal communication
improve customer satisfaction by shortening the communication lines with suppliers
reduce the number of on-site visits with Augmented Reality
automate workflows and documents related to them with a unique "Routines" module
open an online shop with a new product line on browser and app, withing the hour
For more information about digitalisation and securing an unfair advantage over your competition:
How to save time and energy cost while improving customer service with Augmented reality
WHY INDEPENDENCE IS IMPORTANT
A vendor that you can trust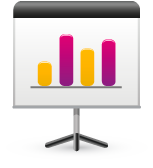 ISN Partners is independent because end users customers are too.
Because ISN Partners is independent we seek to enable our customers to create their own service model specific to their needs. Users of our technology not only significantly reduce their operational cost, but also increase their commercial performance through having more control of their business.
When technology, service, and contract lifecycles are between 3 and 5 years it is important to select an infrastructure that will survive the inevitable changes. IT service desk, e-procurement, and ERP systems are all typically independent technologies that survive existing makes and model of device and service vendor contracts.
Whether you are an SME to Enterprise corporate user or channel supplier service with supply chain management, ISN Partners provide a sustainable suite of multi-brand technology that can support every situation.